Top 10 Fantasy Premier League Defenders
Fantasy Premier league is all about scoring the most points. If you want to boost your overall squad, you should target defenders that can put up points and earn clean sheets. We're here to help. Below you will find the top 10 fantasy premier league defenders to own.
10. Leighton Barnes: Owned by 14.3 Percent of Players
The Everton left back is a certified fantasy stud with his ability to score both on set pieces as well as penalty kicks.
9. Vincent Kompany: Owned by 15 Percent of Players
Playing on the defending champion squad Manchester City, Kompany is a monster aginst offensive players. He is also a nightmare to defend in the box on set pieces due to his brute force.
8. Laurent Koscielny: Owned by 16 Percent of Players
The Arsenal defender has some of the best ball-handling skills of any player in the league, and he presents a real matchup challenge when he forays forward.
7. Geoff Cameron: Owned by 16.1 Percent of Players
This hard-working Stoke City defender is not the prettiest of players, but his hard work and determination will net plenty of points for his owners over the course of the season.
6. Gary Cahill: Owned by 17.6 Percent of Players
Playing on the overwhelming title favorites Chelsea, Cahill will get planet of chances to pick up points for his owners this season. Under the expert guidance of John Terry, Cahill has improved every season. There is no reason to think that trend won't continue this year.
5. Mathieu Debuchy: Owned by 19.8 Percent of Players
Moving from Newcastle United to Arsenal will give Debuchy lots more scoring chances this year. His low purchase price makes him a real bargain for fantasy owners.
4. Alex Bruce: Owned by 20.8 Percent of Players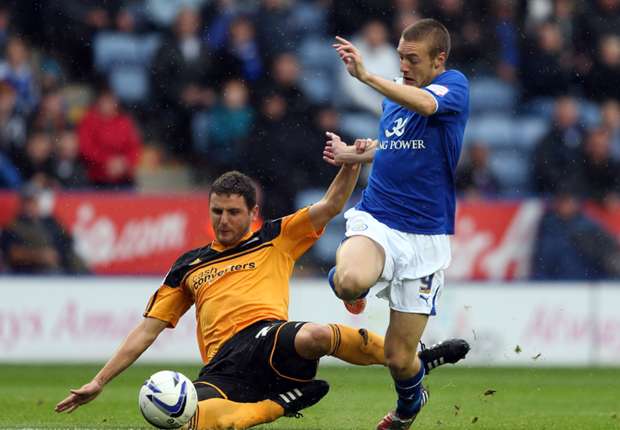 Playing for a weaker side like Hull City, Bruce will not have as many scoring chances as some of the more glamorous defenders. However, his low asking price means he offers owners a lot of value.
3. Ron Vlaar: Owned by 22.1 Percent of Players
Vlaar had his coming out party at the World Cup in Brazil, showing that he is truly one of the elite defenders in the Barclays Premier League.
2. Luke Shaw: Owned by 25.8 Percent of Players
Much is expected of this 19-year-old defender during his first season at Manchester United. He should score lots of points under the brilliant tutelage of Louis van Gaal.
1. Dejan Lovren: Owned by 26.3 Percent of Players
In his first season at Anfield, Lovren should have plenty of opportunities to score for his owners as he will be counted on heavily by his new squad.